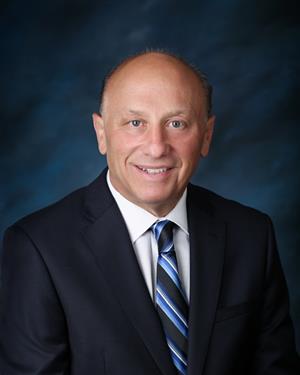 Dr. Jeff Davis, Superintendent
I am honored to serve as the new Superintendent of the Oak Park Unified School District and look forward to the 2021-22 school year with great hope and enthusiasm. Welcome back to our returning families and a first-time welcome to our families new to Oak Park.

The opportunity to return to in-person learning and re-connect with our classmates, colleagues, co-workers, and families is truly energizing. I am confident that our focus on a Climate of Care, wellness, and academic excellence will prove beneficial to all as we re-engage in school this year. We value the partnership that has been created over the years between the district, the schools, and our families and believe that this teamwork allows us to provide a world-class education to our students.

How does Oak Park consistently rank as one of the highest performing school districts in Ventura County, California, and the nation? We have an exceptional group of highly skilled and dedicated teachers, coaches, support staff, caring counselors, and administrators who do all they can to ensure student success from when a student enters our district through high school graduation. In addition, our supportive Board of Education sets the positive direction for the district. It sustains the vision and mission, while our parents and community provide a tremendous amount of support for our schools.

In Oak Park, our students are amazing! Our youngest to our oldest students excel in academics, activities, performing arts, student leadership, and athletics. This is evidenced by the several top universities our high school students are accepted into each year, the incredible talents our students display in areas such as art, music, drama, and journalism, as well as the many CIF and league championships our teams and individual student-athletes, earn each year competing for Oak Park High School.

Our district mission is to "Educate Compassionate and Creative Global Citizens." In Oak Park, our students bring their diverse interests and needs to our campuses and flourish in the safe and caring environments that we provide for them. We appreciate that our parents place their children in our trust each day, knowing their children will all have daily meaningful learning experiences that will lead to their development as compassionate, creative, capable, responsible, happy, and caring people who will thrive during their time in Oak Park and their adult years.