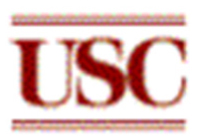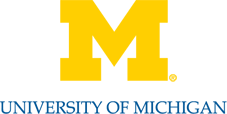 ADMISSIONS AT PRIVATE, INDEPENDENT, OUT-OF-STATE
& HIGHLY SELECTIVE COLLEGES
Private, Independent & Out-of-State Colleges:

Private & Independent colleges differ from the UC & CSU's significantly in their admissions application processes. Generally speaking, they will have the same subject requirements as the UC/CSU's "a-g" subject pattern. However, students should check the home website of the college in question to be certain. Where the UC & CSU systems do not require letters of recommendation, or even transcripts with their applications - private and independent schools will typically want all of these things as part of their application process:
Students must download all application materials from either the home website of the school they are applying to, or from one of the online application services listed below.

Most Private/Independent & Out-of-State colleges will require transcripts at the time of application. Most will also want "mid-year" transcript updates after the fall semester senior grades have posted! Transcripts Page for more information about ordering and sending transcripts.
Most Private/Independent & Out-of-State colleges will require a form to be completed by the OPHS Counseling Office. These forms are called a variety of names (i.e. Secondary School Reports, School Reports, Counselor Reports, Counselor Evaluation, etc...) Student must download these forms and give them to their Counselor no less than 3 weeks prior to their deadlines! Go to our page for more information about the protocol for requesting Letters of Recommendation.

Students must arrange to have their SAT and/or ACT scores sent to them directly from the College Board or American College Testing Inc. These scores are not posted on the OPHS transcript. Go to our

Score Reporting

for more information
---
Highly Selective Colleges & Universities
The following statements from Harvard, Princeton, Yale and Stanford are very representative of the admissions evaluation processes at the most selective colleges and universities in the country: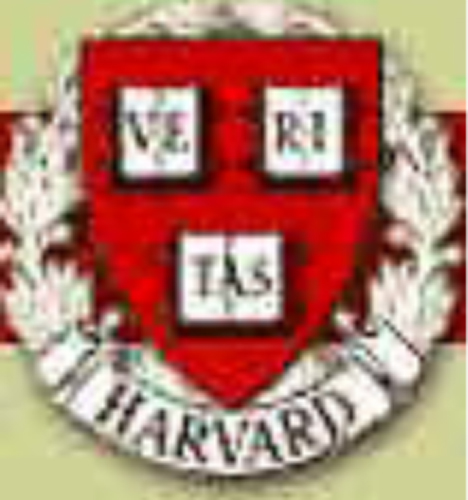 At Harvard t
here is no single academic path we expect all students to follow, but the strongest applicants take the most rigorous secondary school curricula available to them. An ideal four-year preparatory program includes four years of English, with extensive practice in writing; four years of math; four years of science: biology, chemistry, physics, and an advanced course in one of these subjects; three years of history, including American and European history; and four years of one foreign language. While we understand there are differences in the overall strengths of secondary schools, we are most interested in how well applicants have taken advantage of available resources.
The Admissions Committee recognizes that schools vary by size, academic program, and grading policies, so we do not have rigid grade requirements. We do seek students who achieve at a high level, and most admitted students rank at the top of their graduating classes.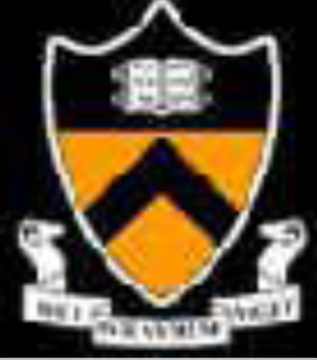 At Princeton we do not come to our difficult decisions through a formula. However, we do want to have a clear picture of the rigor of our applicants' programs and the level of "competition" they face with respect to grading. We know that grading and difficulty of course load, for instance, are not absolutely standard within a single high school, let alone across all the secondary schools on the planet. Any information that illuminates students' achievements in the context of their high schools is considered thoughtfully. We consider it a promising sign when students challenge themselves with advanced courses in particular and a full, rigorous high school program overall. We understand that not all secondary schools offer the same range and quantity of advanced courses, but our strongest candidates take full advantage of the academic opportunities available to them. We look at a variety of indicators to assess students' academic abilities and achievements, including the secondary school program and record (which is ultimately the most important factor), as well as SAT results (and other standardized test results if applicable). Teacher and counselor recommendations are also important. We weigh the combination of these indicators to gauge how students might fare in our rigorous academic programs, in which liveliness of mind and independence of thought are valued as much as sheer ability. Intellectual curiosity and academic excellence are the most important factors in our decision.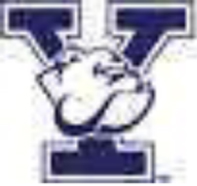 At Yale, grades and test scores provide a starting point for a committee discussion, but in the end it is the documents that attest to or describe a candidate's qualities - as a student, a person, and as a citizen of his or her school community - that make the crucial difference. . . . In the end, everything matters. The good news is that so many little things figure in an admissions decision that it is fruitless to worry overmuch about any one of them. There is comfort in knowing, too, that for the best students, the little things usually do add up, though they may add up in different ways.
At Stanford, the thorough and elaborate evaluation process in which almost the entire admissions staff is involved each winter and spring cannot be reduced to a quantifiable formula. They attempt to blend the information contained in references with the data from academic credentials. The primary criterion for admission is academic excellence, and the most important single credential is the transcript. There are no minimum figures set for grade point average, test scores, or rank in class, nor are there specific high school course requirements for entrance to Stanford. They do, however, look for those students who have selected as rigorous an academic program as possible, and who have achieved distinction in a range of academic courses. The ablest candidates have mostly "A's" in their courses, but Stanford does find that some students with lower grade point averages may show more real promise for strong college-level course work. We also find that the same may apply with regard to test scores - very high scores; though they may in many cases confirm scholastic promise, do not guarantee admission to Stanford. It is always to an applicant's benefit to have taken the most demanding courses available in their high school. A strong performance in honors or Advanced Placement classes indicates a student's ability and desire to meet academic challenges.
---
Internet Resources for Private, Independent, Out-of-State & Highly Selective Colleges:

There are many reliable college internet search engines. They are the best place to research private, independent and out of state schools. The most reputable sites have been hyperlinked to the OPHS "College Internet Resources" page.
---
(AICCU) The Association of Independent California Colleges & Universities is the advocacy organization for all California's Private & Independent Colleges and Universities. Their website AICCUMentor™ offers total access to information and admissions applications for degree-granting independent colleges and universities within California.
---

Early Action/Decison
If you are applying to a private school, especially many use the "Early Action/Decision" process. The dates are very early (September or October). So you need to be ready to act quickly! Click on the OPHS "Early Action/Decision" web page above to find additional information about how these programs work.
---
CSS/Financial Aid PROFILE®
The PROFILE is required by many private schools (in addition to the FAFSA) in order to register for Financial Aid. These deadlines are often quite early (October or November) - so check to determine if your schools will require the Profile! For more information on the CSS/Financial Aide PROFILE click on the following hyperlink:
http://profileonline.collegeboard.com/index.jsp
---
Applying to Private, Independent & Highly Selecitve Colleges:

The Common Application
has been in existence for a little more than 20 years and is accepted by 488 independent colleges and universities.
Many schools accept it as the sole application document, while others may still require a supplemental form of their own to complete the application process.
The concept is simple: Students complete one Common Application form, photocopy it, and send the form to any of the participating colleges. The procedure simplifies the college application process and eliminates duplication of effort.
In fact, it has become the preferred method of submitting applications to most Ivy League schools.

You can access
it directly from the internet at:

http://www.commonapp.org
Many member institutions have their supplements linked to this website and will also accept the common application itself online!
If a school has signed the Common Application agreement, then they have agreed to accept and process this application equally to their own form.
If you have any doubts about whether a school you're interested in accepts the Common Application you may check the aforementioned website.
It should be noted that the CSU & UC systems do

not
subscribe to the Common Application.
EDU, Inc.
has been developed to augment the marketing and recruitment efforts of Historically Black Colleges and Universities, and to increase the number of educational opportunities for students nationwide. The use of the EDU, Inc. Common Black College Application creates the possibility for students to potentially receive acceptance letters, financial aid packages, and scholarship offers from several different colleges. Please note that all colleges represented by EDU, Inc. give this application the same consideration as their institutional form. It can be accessed at:

http://eduinconline.com/eduweb/

Embark.com
has been a leading provider of online college admissions services since 1995. With their online application and Application Manager system, you manage all your applications in one powerful, easy-to-use system. Nurture your applicant relationships and realize true efficiencies throughout your admissions process. It can be accessed at:

http://www.embark.com/Default.aspx

SENDedu
is a secure, free, online document transfer service for students and high school counselors to send supporting documents to more than 100 partnering colleges and universities. This service provides a secure, organized space for counselors to manage and track the submission of documents for their students. For more information go to:
https://sendedu.org/

The Universal College Application
is a new alternative to the Common Application. It has been adopted by many highly selective universities such as: Clark, Duke, Harvard, Johns Hopkins, Washington University in St. Louis and many more. For more information go to: http://www.universalcollegeapp.com/
---