Welcome to the Brookside Elementary PTA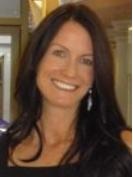 The Brookside Elementary PTA is comprised of very active and dedicated parents and teachers with more than 1000 volunteer hours logged annually. Our PTA funds over 70 programs and events including a Book Fair, Jog-a-thon, Camp Out, Reflections Art Contest, Science Exploratory, Music and Physical Education. Our most important role is to serve our children by enriching their education and school yard experiences. Whether it's enhancing the playground with new equipment, renovating the multi-purpose room or supporting our school's music and physical education programs, we are dedicated to creating and inspiring a school community of spirit and pride in our Brookside Tigers!

When I first arrived at Brookside, I questioned my predecessor as to why there were so many fundraisers. "Can't I just write ONE check?" I asked. But she explained it beautifully. We have all been affected by the economy and certain times of the year are better than others. So rather than having one giant event (i.e. gala, casino night etc.) to raise money, we offer many different fundraising opportunities. Whether you contribute $1 for a baked good at a grade level bake sale, buy wrapping paper or bid on a silent auction item at the annual movie night every little bit helps. There's something for every family. We even have an eScrip Program that gives back to the school just for doing your grocery shopping at Vons or making a purchase on ConejoDeals.com. Our monthly events are inexpensive to attend and Family Movie Night is free!

If there is one campaign we hope you will contribute to it's our Just for the Kids Campaign. It is a straight donation of $180 ($1 a day for the entire school year). You can pay in full or spread your payments out into two or four. Another great event and will help you stay in shape is our participation in The Great Race of Agoura Hills. Due to the outstanding participation of our Brookside families, we have been awarded over $20,000 in both 2010 and 2011.
But it takes more than just a few volunteers to make a difference. The Brookside PTA welcomes and encourages everyone to participate and be a part of the Brookside Community. Whether you're a mom, a dad, work full-time or in the home we have all different ways for you to get involved. Please come to one of our monthly meetings and become a part of this wonderful school community. New thoughts and ideas are always welcome.
Julie Prince
, PTA President