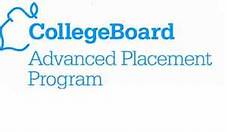 Advanced Placement Computer Science A
Year Course
Grade 10-12
HS-Technology, Practical Skills or General Elective
PREREQUISITES-A Algebra I or C or better in Algebra II or permission from instructor
UC/CSU-Subject g-Honors
The AP Computer Science A course is an introductory course in computer science. Because the design and implementation of computer programs to solve problems involve skills that are fundamental to the study of computer science, a large part of the course is built around the development of computer programs that correctly solve a given problem. These programs should be understandable, adaptable, and, when appropriate, reusable. At the same time, the design and implementation of computer programs is used as a context for introducing other important aspects of computer science, including the development and analysis of algorithms, the development and use of fundamental data structures, the study of standard algorithms and typical applications, and the use of logic and formal methods. Students prepare for the Computer Science AP "A" Exam administered in May by the College Board ©.
---
Office Software

One Semester
Grades 9~12
Prerequisite-None This course is a graduation requirement to ensure that students are educated in the fundamentals of computer technology. The class includes a survey of computer hardware, the history of computing, computer security and detailed investigations of Windows, Microsoft Word, Excel, PowerPoint, and Internet Explorer. This course is the prerequisite for all advanced computer education courses offered at OPHS.
Students focus on the Microsoft Office 2013 Suite with the goal of qualification for taking the Microsoft Office Specialist Exam. Certification distinguishes users of Microsoft Office products as truly knowledgeable—a designation that attracts attention in the competitive job market. A Microsoft Office Specialist (MOS) certification helps validate proficiency in using Microsoft Office 2013 and meets the demand for the most up-to-date skills on the latest Microsoft technologies. Candidates who pass a certification exam show that they can meet globally recognized performance standards.
The American Council on Education (ACE) has recommended college credit for select Microsoft Certifications. Approved certifications are applicable to one to six semester hours of college credit in bachelor's-degree or associate-degree classes on computer applications, information technology, or computer information systems. ACE maintains a network of more than 1,500 cooperating, accredited colleges and universities that agree to consider ACE college-credit recommendations. However, each institution has the discretion to accept credit for ACE recommendations as they see fit.
Contact the institution you attend (or plan to attend) to inquire about its policy.

---
Computer Programming

One Semester
Grade 9~12 HS-Computer Literacy, Practical Skills or General Elective
Prerequisite-C or higher in Computer Applications
Students learn the principles, practice and strategies of computer programming. Programming is the art of explaining to a computer what you want it to do, in exact detail and in a language that the computer can understand. It requires logical thinking, problem solving, clear expression and is often frustrating. Programming is developed through Alice 2.4/ 3.2 an interactive programming language developed by Carnegie-Mellon University.
---
Web Design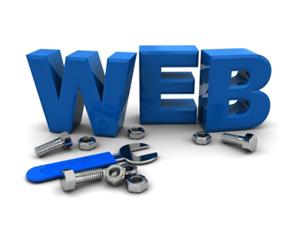 Semester Course
Grade 9-12
HS-Technology, Practical Skills or General Elective
PREREQUISITE-None
This course is designed to develop competency in the use of the Internet, including critical comparison of web sites, web site development, connectivity, and the use of multimedia programs including Adobe Dreamweaver©, Photoshop and Flash. Students research, design and build their own 5 page "live" websites. Students create websites using text, images, sound and video files. Students master copyright, fair-use and creative control issues. A detailed understanding of website development from idea to deployment is an integral part of the course.
---
IT Essentials Cisco Academy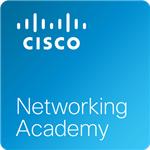 G
ra

de

s 9-12

Two

-

Se

m

e

s

t

e

r C

o

u

r

s

e
HS

-T

e

c

h

no

l

o

gy

, P

r

a

c

t

ic

al

S

k

i

l

ls

o

r

Gen

e

ral

E

l

e

c

tive
P

R

E

R

E

Q

UI

S

IT

E

-
N
o
n
e f

o

r fir

s

t

se

m

es

t

e

r/

se

con

d

se

m

e

s

t

e

r


s

t

u

d

en

ts

m

us

t

co

m

p

l

e

t

e fir

st se

m

es

t

e

r c

o

u

r

se
This course covers the fundamentals of computer hardware and software and advanced concepts such as security, networking, and the responsibilities of an IT professional. Students who complete this course will be able to describe the internal components of a computer, assemble a computer system, install an operating system, and troubleshoot using system tools and diagnostic software. Students will also be able to connect to the Internet and share resources in a networked environment. New topics in this version include mobile devices such as tablets and smartphones and client side virtualization. Expanded topics include the Microsoft Windows 7 operating system, security, networking, and troubleshooting. Hands-on lab activities are an essential element of the course. The Virtual Laptop and Virtual Desktop are standalone tools designed to supplement classroom learning and provide an interactive "hands-on" experience in learning environments with limited physical equipment. Cisco Packet Tracer activities are designed for use with Packet Tracer 5.3. The use of Packet Tracer will support alignment with the new CompTIA A+ certification objectives.