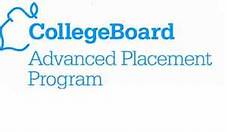 Advanced Placement Computer Science A
Year Course
Grade 10-12
HS-Technology, Practical Skills or General Elective
PREREQUISITES-A Algebra I or C or better in Algebra II or permission from instructor
UC/CSU-Subject g-Honors
The AP Computer Science A course is an introductory course in computer science. Because the design and implementation of computer programs to solve problems involve skills that are fundamental to the study of computer science, a large part of the course is built around the development of computer programs that correctly solve a given problem. These programs should be understandable, adaptable, and, when appropriate, reusable. At the same time, the design and implementation of computer programs is used as a context for introducing other important aspects of computer science, including the development and analysis of algorithms, the development and use of fundamental data structures, the study of standard algorithms and typical applications, and the use of logic and formal methods. Students prepare for the Computer Science AP "A" Exam administered in May by the College Board ©.
---
Office Software

One Semester
Grades 9~12
Prerequisite-None This course is a graduation requirement to ensure that students are educated in the fundamentals of computer technology. The class includes a survey of computer hardware, the history of computing, computer security and detailed investigations of Windows, Microsoft Word, Excel, PowerPoint, and Internet Explorer. This course is the prerequisite for all advanced computer education courses offered at OPHS.
Students focus on the Microsoft Office 2010 Suite with the goal of qualification for taking the Microsoft Office Specialist Exam. Certification distinguishes users of Microsoft Office products as truly knowledgeable—a designation that attracts attention in the competitive job market. A Microsoft Office Specialist (MOS) certification helps validate proficiency in using Microsoft Office 2010 and meets the demand for the most up-to-date skills on the latest Microsoft technologies. Candidates who pass a certification exam show that they can meet globally recognized performance standards.
The American Council on Education (ACE) has recommended college credit for select Microsoft Certifications. Approved certifications are applicable to one to six semester hours of college credit in bachelor's-degree or associate-degree classes on computer applications, information technology, or computer information systems. ACE maintains a network of more than 1,500 cooperating, accredited colleges and universities that agree to consider ACE college-credit recommendations. However, each institution has the discretion to accept credit for ACE recommendations as they see fit.
Contact the institution you attend (or plan to attend) to inquire about its policy.

Objectives:
ü Teach the fundamentals of the Microsoft Office 2010 Suite.
ü Build on the knowledge students have on integrating computer technology into their core subjects.
ü Develop collaboration, research and acceptable technology skills for future success in school or work environment.
ü Become proficient with digital textbooks, electronic resources and a paper-less classroom environment.
---
Computer Programming

One Semester
Grade 9~12 HS-Computer Literacy, Practical Skills or General Elective
Prerequisite-C or higher in Computer Applications
Students learn the principles, practice and strategies of computer programming. Programming is the art of explaining to a computer what you want it to do, in exact detail and in a language that the computer can understand. It requires logical thinking, problem solving, clear expression and is often frustrating. Programming is developed through Alice 2.2 an interactive programming language developed by Carnegie-Mellon University. In addition, students will develop projects utilizing GameMaker 8.0.
---
e-Commerce
One Semester
Grade 9~12 HS-Computer Literacy, Practical Skills or General Elective
Prequisite-B or higher in Computer Applications or demonstrated competency
Seventy percent of high school students say they want to start their own businesses. This course provides them with the information and skills for starting a small business, research and planning, marketing management, financing and growth. To incorporate the latest developments in small business management, included in the course of study will be international business opportunities, e-commerce, and the increasing importance of technology. The course combines technology information with fundamental topics needed to manage and operate a successful small business.
Objectives:
This course covers emerging online technologies and trends and their influence on the electronic commerce marketplace. Students will learn various revenue models and how to market on the Web. Next, the course covers online auctions and various legal and ethical issues. Students will learn about important security issues, such as spam and phishing, their role in organized crime and terrorism, identity theft, and online payment fraud. Finally, students learn how to plan for electronic commerce. Specific topic coverage includes:
Ø
Introduction to Electronic Commerce

Ø
Technology Infrastructure: The Internet and the World Wide Web

Ø
Selling on the Web: Revenue Models and Building a Web Presence
Ø
Marketing on the Web

Ø
Business-to-Business Activities

Ø
The Environment of Electronic Commerce: Legal, Ethical, and Tax Issues

Ø
Web Server Hardware and Software

Ø
Electronic Commerce Software

Ø
Electronic Commerce Security

Ø
Payment Systems for Electronic Commerce

Ø
Planning for Electronic Commerce
---
Web Design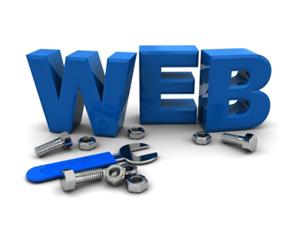 Semester Course
Grade 9-12
HS-Technology, Practical Skills or General Elective
PREREQUISITE-None
This course is designed to develop competency in the use of the Internet, including critical comparison of web sites, web site development, connectivity, and the use of multimedia programs including Adobe Dreamweaver©, Photoshop and Flash. Students research, design and build their own 7-10 page "live" websites. Students create websites using text, images, sound and video files. Students master copyright, fair-use and creative control issues. A detailed understanding of website development from idea to deployment is an integral part of the course.