Download/
Print the form below, complete it and take it with you to the Student Store to pay for your transcripts.

Seniors, for initial transcript orders this form is part of your required "Counselor's Meeting." Your counselor must review and sign-off on your transcript requests before you take the form to the Student Store to pay.
---
ALL SENIOR MUST COMPLETE THE FOLLOWING PROCEDURES IN NAVIANCE:
ABOUT ME - PROFILE: Includes your biographical data and GPA's.
ABOUT ME - JOURNAL: As you investigate colleges and start to develop or refine your college list, this is an excellent place to chronicle your thoughts and questions.This will also be where you upload and save Work & PDF Documents you will be sharing with your Counselor or Teachers whol will potentially be writing Letters of Recommendation for you.
ABOUT ME - ACCOUNT: If you would like to change your password, you can do so here.
ABOUT ME - PERSONALITY TYPE: Successful completion of this assessment will generate a report that provides you with important information about your personality characteristics. You will learn about careers that are matched to people like you. It will also tell you about your personal strenghts and blind spots, your preferred learning type, how you negotiate your daily life and a host of other useful information.
ABOUT ME - GAME PLAN: This is a series of questions that are designed to help your Counselor work with you to develop a Game Plan for achieving your goals after graduation. You can update your answers to these questions at any time, even after you indicate you are finished. Your answers are not shared with anyone other than your Counselor.
ABOUT ME - RESUME: By completing this resume with information about your accomplishments and talents, you can help us get a better understanding of how to help you effectively describe yourself to colleges. This feature also allows you to create a professional looking resume.
CAREERS - CAREER INTEREST PROFILER: A tool that can help you discover the types of work, activities and careers that math your interests. Once you have completed this along with the Personality Type Assessment you will be able to conduct very thorough research in the "Explore Careers & Clusters" section of Careers.
COLLEGES: As you find colleges that interest you, we recommend that you add them to your list of "Colleges I'm Considering". Also, as you apply to Colleges, you will track the status of your application under colleges which I'm applying".
TO COMPLETE A COLLEGE SEARCH IN NAVIANCE
college research - Under this bar you will find a range of state-of-the-art research tools to help students find the right schools for them.
SuperMatch™ college search - lets you search for your best college match based on 23 criteria. Click on a search option, such as "Tuition and Fees," to enter your preferences. For a more accurate match, tell us how important the criteria are to your search-kinda, very, or must have-by clicking the radio buttons. Results update in real time as you enter your preferences, showing a percentage match for each school. You don't have to fill in every search option, but the more you tell us, the more accurate your results may be. To learn more about a school, click its name. The expanded view will explain the percentage score and also provide ways to connect with the school.

College Search - is the link where students can perform an advanced search for colleges using criteria that matter most to them. Select factors in any or all of the categories to help narrow down a list of colleges that match your interests. At the end of each page, you can either click Show Matches to generate a list OR click Next to continue to pick more factors. You will notice that the number of schools that matches your criteria constantly appears near the top of the page as you move through the selections. If you end up with too many schools on your list and you need to narrow your list, simply select more factors. You should use the Previous button at the bottom of the page if you want to go back to earlier pages/factors. On the other hand, if you end up with too few schools, go back and deselect some of your factors. In order to save your list of colleges, you must save each one. To do this, click the pick link next to that school on your list of generated schools. That school will show up in the Hand-Picked List box. Once you've selected all of the schools from your college search that you want to save, click the Add to My Colleges button directly under the box labeled Hand-Picked List box.
College Match - This tool will allow you to use historical GPA and test score information about students from OPHS and their college applications to match you with colleges that you may want to consider adding to your list. Please note that there are many factors which can affect admissions decisions and the results of this search do NOT guarantee in any way whether or not you will be accepted at a particular college. If a particular college never appears in the results, it may be because no one from Oak Park has ever applied to it.
College Compare – this tool allows you to compare average grade point averages and test scores for accepted students from OPHS at up to ten colleges. School averages are displayed in green when your number is higher and in red when your number is lower. Your PSAT score, if available, has been converted to the equivalent SAT score and compared to the average single SAT score of an accepted student. The column labeled "Accept" shows the number of students accepted out of the number of students that applied.
College Resources - this link has a comprehensive range of resources on the following topics: College and Careers, Financial Aid, Test Preparation, College Athletics, and the Military.
Scattergrams – this amazing tool allows you to visually see how you compare to other OPHS students who have applied to these colleges based on your grade point average and ACT or SAT score.
Acceptance history & college maps – Check out these links to see how many OPHS students have applied, been admitted, and are now attending specific colleges and universites around the United States. Naviance has historical GPA and test score information going back to the OPHS class of 2009.
We also have comprehensive statistics going back to 2008 at the following hyperlink on our website: Senior Post Graduation Surveys
Enrichment programs - Students should look forward to the summer as an opportunity to pursue interesting, challenging summer courses, or internships, jobs, travel or other engaging activities. These are important components to a student's resume and there is a huge array of options available to students. To help you find the right opportunity, check out the wide range of programs posted at this link. The most reputable and useful have been linked to this page.
My colleges - As you find colleges that interest you, you will add them to your personal list and begin to research the schools in more detail in this section.
Colleges I'm Thinking about is the section where you save colleges initially while you research them before deciding to apply, or not.
Colleges I'm Applying to is the section you move the colleges to that you've actually decided to apply to. Once you have moved schools to this category section Naviance will help you track the status of all the application milestones for each college.

OPHS COUNSELOR'S SENIOR COLLEGE TASK LIST:
What I need to do to prepare for the College Application process BEFORE I see my Counselor. Complete the following tasks and mark them complete in Naviance as you finish them in Naviance. You can access the Counselor's Task List by clicking on the 'About Me" Tab, and then clicking on the "task" link.
Search for enrichment programs, due date: 8/31/13
Add career clusters to my list, due date: 9/30/13
Add careers to my list, due date: 9/30/13
Add colleges to my list, due date: 9/30/13
Attend college visits, due date: 9/30/13
Build Resume, due date: 9/30/13
Complete Career Cluster Finder, due date: 9/30/13
Complete Career Interest Profiler, due date: 9/30/13
Complete Do What You Are, due date: 9/30/13
Complete Game Plan survey, due date: 9/30/13
Complete SuperMatch™ college search, due date: 9/30/13
Complete college search, due date: 9/30/13
Post PSAT score(s), due date: 9/30/13
Post SAT Scores, due date: 9/30/13
Post SAT Subject Test Scores, due date: 9/30/13
Post your AP scores, due date: 9/30/13A
Post your ACT scores, due date: 9/30/13
Register with the Common Application & complete the FERPA waiver in Naviance., due date: 9/30/13
Respond to the Counselor's Recommendation Questionnaire, due date: 9/30/13
Respond to the Teacher's Recommendation Questionnaire, due date: 9/30/13
Order Transcripts, due date: 10/31/13
Send my SAT/ACT Score Reports to my Colleges, due date: 10/31/13
Apply to college, due date: 11/30/13
Scholarship search, due date: 12/31/13
Apply for scholarships, due date: 1/31/14
Submit the FAFSA, due date: 1/31/14
Submit the Cal Grant GPA Verification, due date: 2/28/14

SCHEDULE AN APPOINTMENT WITH YOUR COUNSELOR
After completing this Task List - Make an appointment with your counselor, no later than: 10/31/2013!
---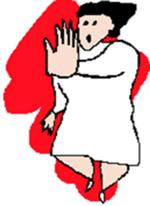 Do's , and Don'ts for Online Applicants!
Do… take the online tour. Before you start your application, walk through each step of the application on the virtual tour most online application sites now provide. When available, it's also a good idea to download a PDF version of the application to use as a worksheet before inputting your application online.
Do… create a user name and password that you'll remember easily. Record it and keep it in a safe place.
Do...disclose your your (SSN) Social Security Number in college applications and to the College Board! Your SSN is one of the critical items colleges use to match your applications to your SAT and/or ACT scores. Your college applications, the College Board & the ACT are all secure websites. So, as long as your computer has a functioning anti-virus program, and you are using a secure computer connection (i.e. not using the Wi-Fi connection at Starbucks), you should be fine.SSN. There is a great deal of warranted paranoia about identity theft online these days. However, your college applications and the College Board are some of the few places where you should
Do... disable pop-up blockers in order to view the online instructions that will be displayed in pop-up windows.
Do… use the correct browser. Most online applications functions only with Internet Explorer 7.0 or higher when using a Windows operating system. Or for Macintosh users: Mozilla/Firefox, Chrome or Safari. These online applications are highly secure; so older browsers are not usually equipped to handle the necessary level of encryption.
Do... enable Java Script. Most online applications also use JavaScript web page functionality. Make sure JavaScript is enabled on your browser.
Do... check your e-mail service's spam or junk mail settings. Make sure that you have set your e-mail service so that it will not block e-mail from the colleges you are applying to!
Don't... use an overly cute or suggestive e-mail name. You want them to think of you as being intelligent and mature!
Do . . . . be very cautious about what you have posted online (i.e. Facebook, Linkedin, YouTube, MySpace, blogs etc.... Colleges and employers now routinely review these as part of their background checks!
Do… follow directions and complete all steps. On each page and in every pop-up, scroll to the bottom to avoid missing any information.
Don't… forget to save your work. You usually have no more than 40 minutes per Web page before you'll be timed out. Whenever you save an entry or move to a new page, your work is automatically stored, but if you plan to leave your application for any length of time — to go grab a snack or answer the phone — use the save/logout feature to store your application, then log back in.
Don't… compose your personal statement online. Take time to compose it in a word-processing application, such as Microsoft Word, save it as a text file, and then copy and paste it into the appropriate boxes in the online application.
Do... print out copies of your personal statement to cross-check your work with your parents, counselor or an instructor.
Do... carefully review the summary page. Look for any instance where it says, "no information added," and if you didn't intend to leave that area blank, click "modify" to return to the step where you can fill it in.
Don't... be afraid to ask for help. If you have technical difficulties, don't be afraid to ask the, "Help Desk," "Technical Support," or "Contact" links.
Do... click "Submit Application" when you've finished. Your application won't be sent to the University until you do.
Do... print out your receipt and keep it so you will have a record of your application id number and a complete summary of your application.
---

Online College Application Sites:



AICCUMentor™
offers total access to information and admissions applications for degree granting independent colleges and universities within California. The student is responsible for the standard fee charged by a college or university upon submitting an application for admission, but otherwise, Mentor™ systems are provided free of charge. It can be accessed at:
http://aiccumentor.org/

Online through the College Board. Just Point, click, your done! It's as Easy as 1, 2, 3: Online applications make applying to college easy. You can complete almost every part of an application (even the essay) on your computer -- no pencils, typewriters, or white-out! More than 300 well-known colleges and universities participate. If you see the Apply link, an application is available. There is no charge for this College Board service, but you will be responsible for any application fees from the respective institutions. It can be accessed at: http://www.collegeboard.com/student/apply/index.html

The CCC Online Application
Center gives students one place to begin the application process to any California Community college. It can be accessed at:
www.cccapply.org/AdmissionApp/

CollegeNET, Inc.

is the world's leading 'virtual plumber' for higher education internet transactions. For your convenience they provide over 1500 customized Internet admissions applications built for college and university programs. When applying to more than one program you save redundant typing since common data automatically travels from form to form. It can be accessed at:
http://www.collegenet.com/

is accepted by 488 independent colleges and universities. Many schools accept it as the sole application document, while others may still require a supplemental form of their own to complete the application process. The concept is simple: Students complete one Common Application form, photocopy it, and send the form to any of the participating colleges. To order a Common Application you may call 1-800-253-7746 or download and print it directly from the internet at: http://www.commonapp.org/

The California State University (CSU) system has established a system wide homepage that provides hotlinks to all CSU campus homepages. School comparisons by region, SAT/ACT scores, major, and GPA are available. CSU applications can also be submitted this year through this site! It can be accessed at http://www.csumentor.edu/
EDU, Inc.
has been developed to augment the marketing and recruitment efforts of Historically Black Colleges and Universities, and to increase the number of educational opportunities for students nationwide. The use of the EDU, Inc. Common Black College Application creates the possibility for students to potentially receive acceptance letters, financial aid packages, and scholarship offers from several different colleges. Please note that all colleges represented by EDU, Inc. give this application the same consideration as their institutional form. It can be accessed at:
http://eduinconline.com/eduweb/

Embark.com
has been a leading provider of online college admissions services since 1995. With their online application and Application Manager system, you manage all your applications in one powerful, easy-to-use system. Nurture your applicant relationships and realize true efficiencies throughout your admissions process. It can be accessed at:
http://www.embark.com/Default.aspx

SENDedu
is a secure, free, online document transfer service for students and high school counselors to send supporting documents to more than 100 partnering colleges and universities. This service provides a secure, organized space for counselors to manage and track the submission of documents for their students. For more information go to:
https://sendedu.org/

The University of California (UC)
has established the following site for all electronic application/admission information for the UC system on the Internet. Contains hotlinks to all UC campus websites, High School "a-g" lists as well as Junior College Transfer Agreements. It can be accessed at
http://www.universityofcalifornia.edu/admissions/

The Universal College Application is a new alternative to the Common Application. It has been adopted by many highly selective universities such as: Clark, Duke, Harvard, Johns Hopkins, Washington University in St. Louis and many more. For more information go to:
http://www.universalcollegeapp.com/
---